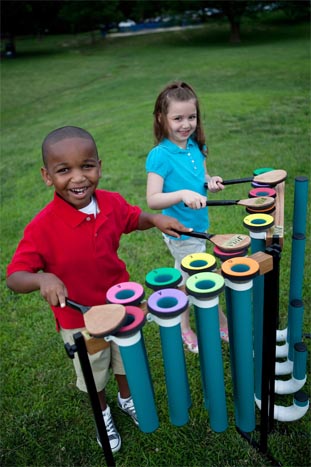 The Orff Method is a way of teaching children about music that engages their mind and body through a mixture of singing, dancing, acting and the use of percussion instruments (i.e. xylophones, metallophones, glockenspiels). Lessons are presented with an element of "play" helping the children learn at their own level of understanding.

What is Orff-Schulwerk?
Also known as the Orff Method, Orff Approach or Music for Children; it is a way of introducing and teaching children about music on a level that they can easily comprehend. Musical concepts are learned through singing, chanting, dance, movement, drama and the playing of percussion instruments. Improvisation, composition and a child's natural sense of play are encouraged.