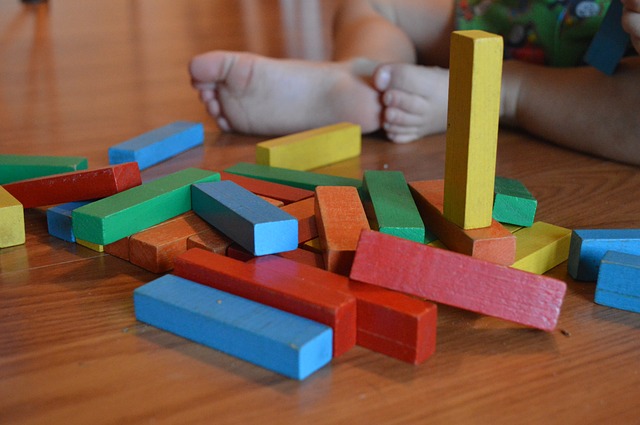 Tips from parents to keep your kids motivated and "playing"
Here are some tips from parents who found great ways to keep their kids motivated and "playing".
My daughter began KMP at age 5, with her older brother who caught on easily. She struggled playing the piano the whole 1st year, but after that she started soaring! She is now graduating and in some ways understands more than big brother! They both love playing the piano! Oh! I simply told her she was going to stay in piano, that 1st year, and she had no options. She began to desire to present herself ready in class – as the other children!
Relax and enjoy your child through the learning process. They will pick up the music naturally better if they are having fun.
Grandpa and Grandma try to play and then my daughter wants to show them that she can do it and show them how. Make everything a game!
Every time we learn a piece we call Granddaddy and play it for him over the phone.
I take my piano books I had as a child and show him that he can play those too!
A sticker chart and stickers on each page of music motivated my daughter.
We spot practice the hard parts and always have a reward for learning a song hands together. When they spot practice they really can see their improvement.
Relax – your child will learn at his/her pace. It's great knowing that at this age they are learning to match pitch and sing the notes they are playing.
Our children love to play a 'recital' for daddy. We try to do this a few nights a week!
I finally started rewarding practice time with gummy bears, and skittles like in class. My older daughter practices 20 minutes for 50 cents, paid at the end of the week. She also practices before school as part of her morning routine!
I create a practice chart each week taped to the wall above her piano (so she knows what she is responsible for) with space for stickers for each time she practices a song.
Think about where your keyboard is for practicing. Some kids need peace and quiet; some need to be in the middle of everything.
Make a poster board with all the names of the songs you are working on. Leave room to add songs as they are assigned. Add stickers for songs as they are practiced. Then you keep up with old songs!
We began adding familiar songs that our son liked with a trip to a music store. This encouraged time at the keyboard that was fun and he really enjoyed the challenge of perfecting a favorite tune. My child now sits at the keyboard frequently for his own pleasure.
Encouraging words such as, "Miss Cheri will be very proud of you for practicing", "Mom and dad love to hear your special music", "Play one song and you can go outside to play", "Show us what you learned at piano class". Keep everything positive!
I let her play an easy song if she got frustrated with a new, harder song. Then I'd say, "See how well you play that song. Remember how hard it was when you first started playing it?" She plays a couple of songs each morning before school when she's awake.
We let her play her homeplay songs for the whole family (Grandma and Grandpa too), and that makes her feel special and makes her want to do a good job.
Sometimes we pretend she is giving a concert and we clap. She plays more often if she sees parents playing. She plays more as we moved the piano to the living room. We sometimes play 'guess this tune", and we take turns playing our favorite instruments.
We can spark our child's enthusiasm by getting him to perform for the other parents. Parents take turns monitoring practice time, but we can still make it exciting by having him show what he has learned. He also loves performing for houseguests and friends!
It's so neat to see how they "tune in" to songs on TV or the radio. They seem to retain and replay much more music once they started attending KMP.
We sing everything! In the car, at night after reading book. The older children are amazed that we are learning actual notes! We love to watch the bond between the kids when they sit down together to play!
My child puts on a "show" for the whole family each week with any of the songs she's been practicing. She chooses which ones to do. Sometimes she even dresses up.
My child pays piano right before bedtime so he doesn't want to stop. Whenever he goes to visit his friend who is a good player he comes home and doesn't want to stop practicing!
We earn TV time, outside time, bike time. (Favorite activities)
We play for M and M's. We trade equivalent piano time for computer/TV time. Tallies work well for getting practice on a particular song.
We love music class. We're both learning together. We're gaining rhythm knowledge, and we sing so much around the house and in the car.
My child and I take turns playing "improvisation" pieces where we use some of the songs and melodies we learn in class and create our own. We applaud for each other at the end of each piece.
My child and I love listening to music at home, in the car, and at church. The difference now is that my child understands and retains what he hears. He often tries to play what he hears when we practice. We try to practice different ways sometimes for fun, like playing during the commercials of a favorite TV program. That is a great way to rack up tally songs!
We practice after having an after school snack often times before TV, or before playing outside or inside, etc. I set the timer for a certain length of time (10-20 minutes), so my daughter knows she doesn't have to practice 'forever'. We break down the homeplay, and do one or two songs/activities every day or every other day.
Practice: the most fun way is the 'M and M Music Party' after dinner. They get one M and M for each song played, plus one for every note on flashcards for saying rhythm or staff.
Just do it!
This article first posted at http://www.kidsmusicplayground.net
Tags: Tips from parents